JOHN STEER'S FUNERAL
For all those who new John Steer and live close enough to attend his funeral; John Crossed the Bar on 2nd November 2021. His daughter Clare has let the Association know that his Funeral will be held at Haverhill Methodist Church, 28 Camps Road, Haverhill, CB9 8HF at 1:30pm on Wednesday the 1st of December. The telephone number for the church is 01440 702422 if required. Clare said the Funeral went OK and she and her husband have now started to sort out his flat.
JOHN STEER
We have been notified by John Steer's family that he Crossed the Bar in his sleep on November the 2nd. John joined the Navy at HMS Ganges in 1961 and served aboard HMS Victorious with 801 Squadron from 1964 as a Naval Air Mechanic (AE) working on the Buccaneer Mk1. More details will follow about the Funeral arrangements once they are known.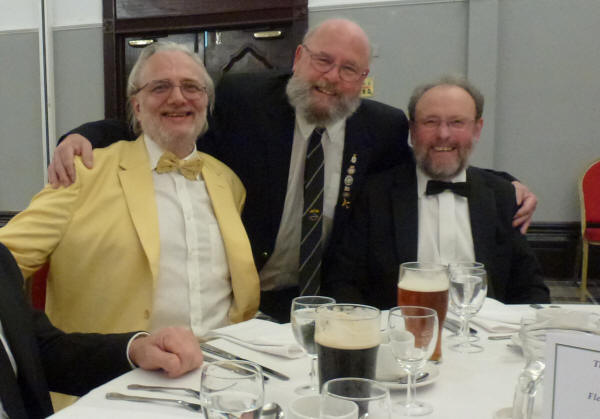 John Steer sandwiched between Brian Sharrock (Left) and Eric Mills
JOHN C BURTON (AMN2) EX 809 SQUADRON

Val Burton has written to Dave Clark to let him know of the passing of John on the 3rd October 2021. His funeral will be held on the 26th October 1pm at Mintlyn Crematorium, Lynn Road, Kings Lynn PE32 1HB. It would be good if any FAABA members who live in this area could attend.

John joined HMS Ganges where he did Pt1 training before serving on the Bulwark (Burma campaign) in his early years before later being drafted to HMS Fulmar. He served on 809 Squadron HMS Ark Royal 69/70 (as a LAMAE) and again in 1978 (as AMN2) with spells on the RN Unit at RAF Honington before the Buccaneer's were handed over to the RAF.
GERRY TANNER EX LAM(AE) 800 SQUADRON 1967-68
For those of you who served with Gerry on 804, 736 or 800 Squadrons.
Gerry Crossed the Bar yesterday (19th October) at 11.45pm Local Time in Ontario; he was due to leave hospital today for Palliative Care at home but sadly that is not to be. We hope to put more information online later once we hear from the family
RIP Gerry, time for a rest from pain.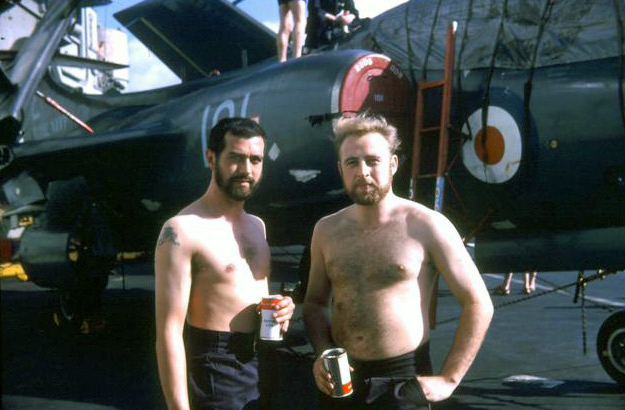 Above: Gerry (Left) with Bob Snook who Crossed the Bar in Adelaide during 2016.
Anyone who knew Gerry and would like to leave a message on the Family's Tribute Wall in Canada can use this link
LT (OBS) DAVID (BODGER) REARDON
The son of Bodger Reardon informed the Buccaneer Association that his father had Crossed the Bar in the early hours of 1st Aug in Spain where he lived, due to various reasons he was cremated today (2nd Aug) at 11.00 hours UK time. He enjoyed his time flying in the FAA on Buccaneer's and Sea Vixen's and was pleased to be the FAA Gun Crew Officer in 1972 when the crew set new time records for the Fastest Time Cup and the Aggregate Time Cup. Please spare the time to have a drink to Bodger today and to his legacy.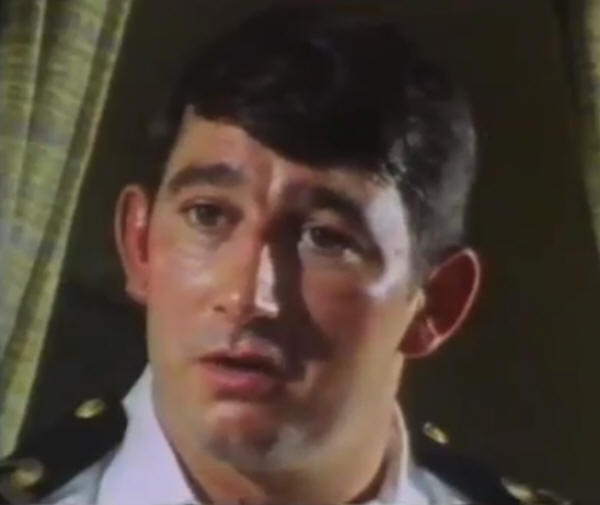 Picture from the film "Last of the Gunboats" recorded on HMS Eagle in 1968
FCAA DOUGLAS JERRAM (DOUGGIE)
It has recently come to our attention that one of our senior members, Douggie Jerram, has Crossed the Bar at his home in France on the 9th July (2021). Douggie's wife Carol said he passed away after a short illness but it was very peaceful in the end; he will be cremated in France and it was his wish for his ashes to be scattered on the sea by the RN if it's possible at a future date.
Douggie was a larger than life character who was well liked within the FAA and will be sorely missed by those he has helped mould over the years. Rest in Peace.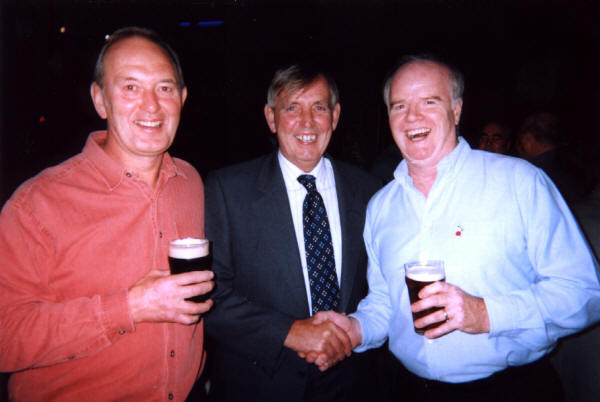 Douggie (Centre) at the 2001 FAABA Yeovilton Reunion with Tony Wiffin (L) and Alec Dunn (R)
GORDON (GINGE) WOMACK
For some reason a lot of questions have been posted on Facebook recently asking the whereabouts of former Buccaneer engineers, one of the prominent ones is Ginge Womack who served on 736 and then 809 from 1968 - 1970. John Tuke was good enough to put me in touch with Gordon's family to give us more details. Gordon left the FAA in 1974 and Crossed the Bar in Aug 1985 whilst running a newsagents in Bury; he caught Motor Neurone Disease at the young age of 40; a very sad loss.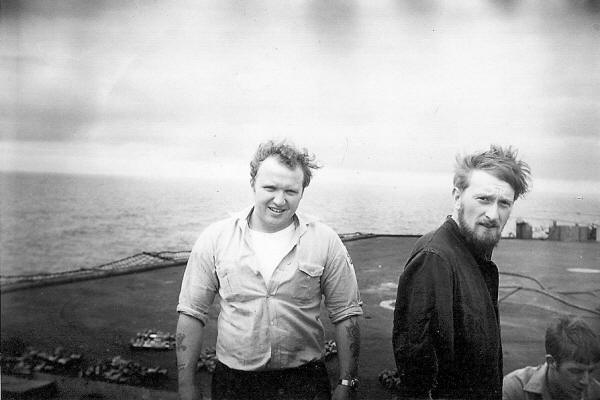 Glyn Davies & Gordon (Ginge) Womack on HMS Hermes1968
CHIEF AIR MECH(O) WALTER 'SCOUSE' WILLIE JONES

Ex Buccaneer Armourer CAM(O) 'Scouse' Willie Jones has Crossed the Bar in the North of Scotland. He spent a long time at Lossie in various jobs and also played the pipes in the pipe band. Walter's funeral was held from 1330 Thursday 7th Feb 2019 at W Catto's in Elgin. Well known and well liked he had a varied FAA history, he served on 809 Buccs during the 1967 Far East Commission aboard HMS Hermes. Previously he served on 804 Sqdn Seahawks, Valletta Malta, Albion, Condor and Lossie ground school.....
POAEM(WL) ANGUS MACMILLAN
We have received the sad news today from the daughter of ex Buccaneer Armourer Angus MacMillan that he Crossed the Bar on Thursday 2nd May in County Durham. Angus served at least 22 years in the Fleet Air Arm but his first front-line squadron was 800 aboard HMS Eagle covering the withdrawal of forces and families from Aden in 1967. RIP Angus you will be remembered by all who served with you. (Posted 21st May). If anyone wishes to pass a message to his daughter please let me know, Phil Glover.
ANDREW DAVIDSON MACKAY
Ex Buccaneer CREL(A) Andrew MacKay has Crossed the Bar. Andrew's funeral was held at Inverness Crematorium on Thursday 31st January 2019 accompanied by the fiddle, accordion and pipes. Andrew also worked on Sea Princes and at ASUCO in the stores office at RNAS Lossiemouth and was a member of the Air Station's Pipe Band.
MARK WHOLEY (809 SQUADRON)
Mark Wholey (LREM on 809 1978) has Crossed the Bar; Mark sadly passed away in November 2018 in Malvern, Worcestershire. RIP Mark. His wife has asked if anyone knows how to get in touch with Cdr Allan Prosser and 'Nobby' Clarke. Please let me know if you can assist. Phil Glover
MICK MANTON
Mick Manton who was a LAM/POAF(O) on 800 from 1966-68 Crossed the Bar on the 19th September 2018 in Somerset. Rest in Peace Mick, you will be remembered. Mick retrained as a Postman after leaving the Royal Navy
TOM BEDDOES
For those who served their time in the FAA with Tom Beddoes there is sad news as he has recently Crossed the Bar. Tom who was a NAM2 on 800 Squadron during the 1964-66 Commission (Mk1 Buccaneer's) and lived in 6H Mess passed away on Sept 11th 2018 aged 71 in South Wales. Rest in Peace Tom, you will be remembered.
JACK FOX
We have heard that ex 801 & 809 Buccaneers Squadron Armourer Jack Fox has Crossed the Bar sometime in June 2018, like John Clinch he was also previously a member of 893 Squadron Sea Vixen's and also spent time with C Squadron. Jack left the RN in 1972 and lived in the Greenwich/Lewisham area of London. Members of the Armourers Association are looking to having people at his funeral as he has no known family. Rest in peace Jack.
JOHN CLINCH
For those not on Facebook; news reached us yesterday 23rd June that John Clinch who was on 809 NAS during the last commission in 1978 had Crossed the Bar in Stockton, Wilts on Friday (22nd June 2018). John was well known in the FAA through his time on 809 and previously when he worked at Lee on Solent and even earlier on 893 NAS Sea Vixen Squadron. Rest in Peace John.
ALAN McGURK
We have received the bad news today that ex Buccaneer Engineer Al McGurk Crossed the Bar last Thursday, 17th May 2018. Alan originally worked on the Sea Vixen aircraft and served on 899 Squadron in the Far East from 1967-1968. Many people will remember him from RAF Honington and his time with 809 Squadron aboard HMS Ark Royal during the final commission. In the early 1980's at RNAS Yeovilton he ran one of the deep-strip pits of the Engine Repair Shop fixing Pegasus Engines for the Sea Harrier. Later Alan served on 801 Sea Harrier Squadron.
Alan's funeral was held at Taunton Crematorium on Thursday 31st May with family and a large number of FAA friends to give him a good send off; Dennis Matthews was the Standard Bearer and despite his advancing years made a really good job of it for the family. The family were very pleased with the FAA turn-out, refreshments were held afterwards at the Skylark Inn just up the road in Taunton.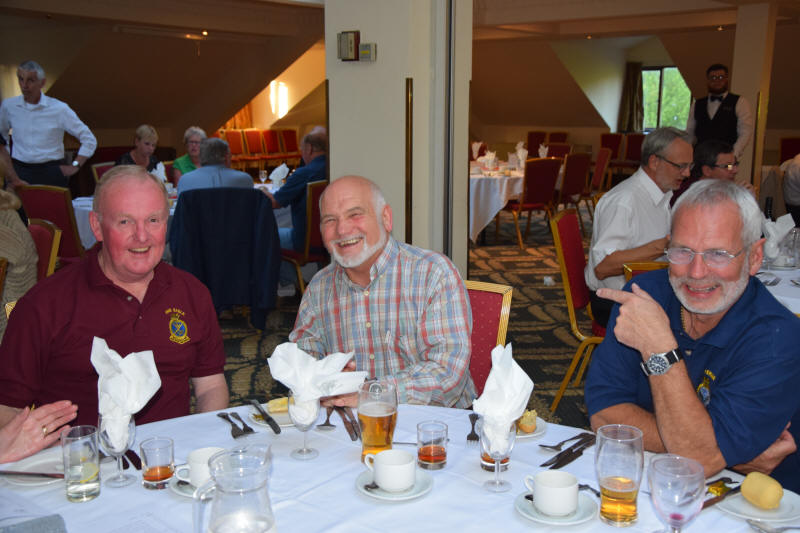 Alan (Centre) with friends at the Buccaneer Reunion held at Market Bosworth in 2015
PAUL CRITCHLOW
A funeral for Paul Critchlow was held on Friday 18th May 2018 at Weymouth Crematorium. Sadly, the Buccaneer Association has heard that ex 809 Buccaneer Squadron engineer Paul Crithlow has Crossed the Bar on the 21st April in Weymouth; Paul had been in a nursing home for a considerable time after a fall. Previously Paul was very active as a runner and is remembered fondly by his many Navy friends made during his career at HMS Fulmar, on HMS Ark Royal, at RNAS Portland and later at Westland Helicopters. RIP Paul. His Daughter Sue has said "Mum would like his ex navy colleagues to come along if they wish". The Funeral was held at 1pm on 18th May at Weymouth Crematorium and afterwards at the Turks Head Inn in Chickerell, Weymouth.
JOHN (JOCK) DUNCAN
Ex REM(A) John (Jock) Duncan ex 800 Squadron 1967-69 Crossed the Bar on 17th December 2017. He passed away peacefully after a long illness at St John's Hospital, Livingston. John served at Daedalus 1965-66, Fulmar 1966-68, Eagle 1968-70, Condor 1970-71 and Bulwark 1971-73.

His funeral was held at Livingston (West Lothian) crematorium on Monday the 5th of Feb 2018 at 4 pm . Rhona Duncan, his daughter said tha all were welcome to attend.
JOHN CRAIG (JOCK) SMELLIE
Some of you may know John Craig (Jock) Smellie who served on 800, 809 and 849 at Lossiemouth. He also did spells at Culdrose and Yeovilton during his Naval service from 1955-1978. John Crossed the Bar in December 2017 whilst living in Morecambe, Lancashire.
His son Ron has been in touch with the FAABA. He himself is in poor health, having had a stroke and suffered memory loss. If anyone knew John and has any stories, dits or background info can you please get in touch with me (Dave Clark, finectydave@gmail.com) and I will collate and pass on the stories. RIP John, safe anchorage.
PAT STAGG
The FAABA has been notified that another Buccaneer Engineer (Pat Stagg) who as an AA2 served on 809 squadron aboard HMS Hermes in the late 1960's, has Crossed the Bar. Pat passed away on the 24th November 2017 in Hampshire.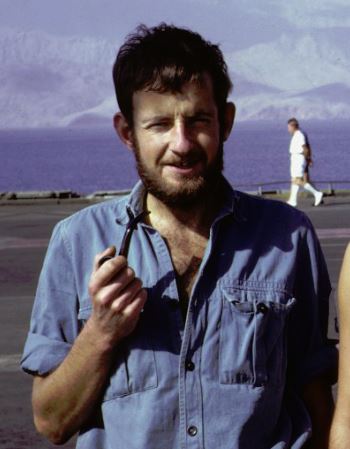 Pat's Funeral was held at Stubbington Methodist Church, Burnt House Lane, at 13:45 on December 6th 2017.
GARY (TAFF) PERKINS
Buccaneer Engineer, (Gary Perkins) has Crossed the Bar, he passed away on Friday 20th October 2017 after a short fight with the big 'C'. Helen, his wife advised us that the funeral was on Friday 3rd November at 1330 at Margam Crematorium, Swansea SA13 2NR. Then at the Neath Rugby Club. All were welcome.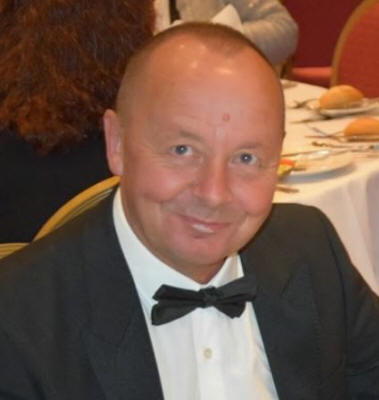 Gary served on 800 Squadron around 1971 on its last commission with Buccaneer Aircraft.
ARCHIE DAVIDSON
We have been notified that Archie Davidson, an Armourer who once served on 736 & 800 Buccaneer Squadrons (and 892 Phantoms) has Crossed the Bar on the 24th September 2017 in Gateshead.

Archie's funeral will be held at 15:00 on Tuesday 3rd Oct at Saltwell Crematorium in Gateshead for those living in the area who may wish to attend.
Below: Pictures of Archie when he was on 736 Squadron about 1967.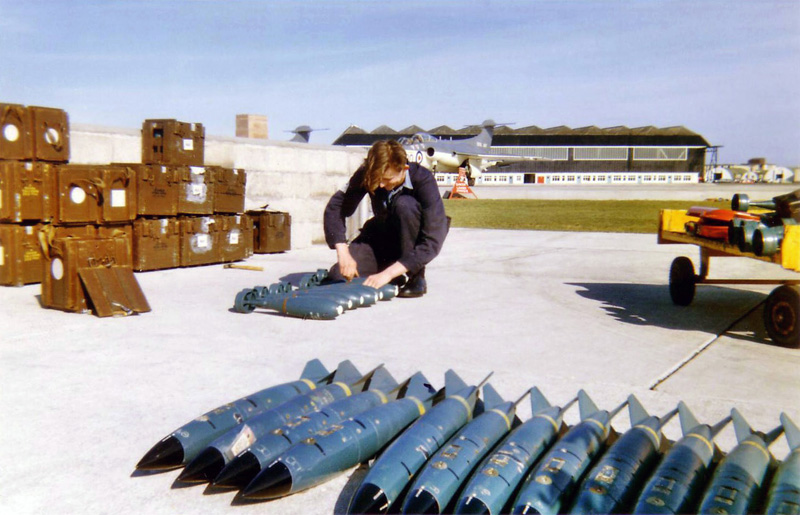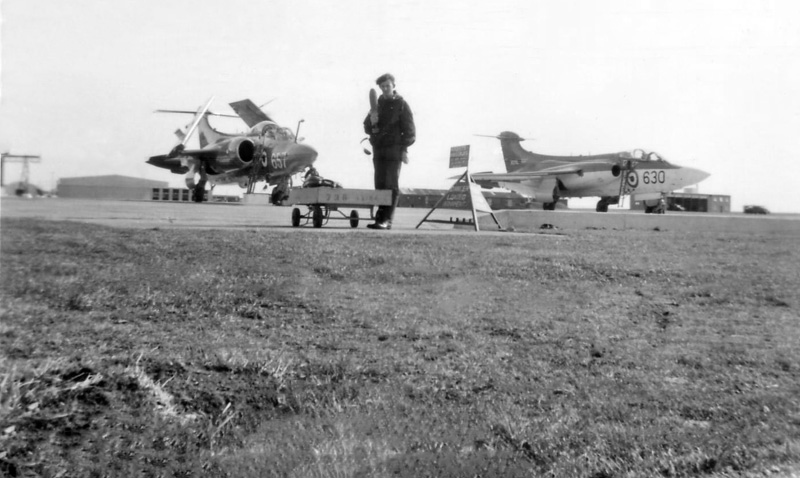 DAVE BAIN
Dave Bain's (ex 801 Squadron) funeral was held on Thursday the 7th September 2017 at Camborne Crematorium, Cornwall. A reception was held afterwards at Helston Rugby Club. Dave also served on 892 Squadron on its last Commission aboard the Ark Royal. RIP Dave.
KEITH "FRAZ" FRAY
The Buccaneer Association has been informed by 'Fraz' Fray's sister Lyndsey, that he Crossed the Bar on June 29th 2017. In the Fleet Air Arm there have always been those characters that leave a lasting impact, many people will tell you Keith was one of those; from when he first joined 809 Squadron (Buccaneer Mk1's) in the early 1960's at RNAS Lossiemouth as a Junior Naval Air Mechanic, to his adventures in the South Atlantic in 1982 aboard the BT Cable Layer "IRIS", one of the ships taken up from trade (STUFT) that was fitted with a Flight Deck.
When not on Front Line Service Keith served a lot of his service career at HMS Daedalus; from modifying Hunter's at NATIU to being part of the salvage and transport section of MARTSU (don't ask about the fire in the crewroom) , he will be remembered by all who knew him. RIP Keith, you deserve it.
Keith's Funeral was held at Portchester Crematorium on Friday 21st July at 15:30, all that served with Keith or knew him were welcome to attend.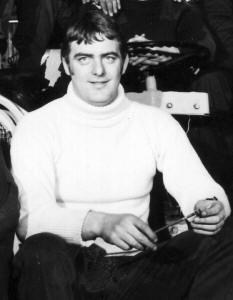 GEORGE SUNDERLAND

George Sunderland, ex Leading Air Mechanic (AE) on 809 Squadron (1967-68), Crossed the Bar in June 2017. His funeral will be held on Friday 16th June at 10:50 in Nab Wood Crematorium, Bingley Road, Shipley, Bradford, BD18 4BG. All were welcome to attend especially anyone who served with George, it was not expected that he would have any family who could attend.

Glyn Davis & George Sunderland 809 Squadron 1968

Pictures above taken at George's Funeral on Friday (16th June) at Shipley, Yorks. Ex Servicemen who turned up with John Tuke to ensure he had a proper send off. Click on each image to see full size. See also http://www.thetelegraphandargus.co.uk/news/crime/15057711.Fraudster_jailed_for_plundering_elderly_friend_s_savings/
RON 'COWBOY' PARSONS
Ex Buccaneer Chief Tiff 'Armourer' Ron Parsons Crossed the Bar in May 2017. The funeral was held at The Oaks Havant Crematorium on the 30th May at 15:15 followed by a wake at the Brookfield Hotel in Emsworth, Hants
MICHAEL JOHN (TINY) PORTER
Michael John (Tiny) Porter ex 800 & 809 Crossed the Bar last week in March 2017. His funeral will be held at 1400 at Yeovil crematorium on Wednesday 22nd March and afterwards at the Manor Hotel. All those who knew him are welcome to attend.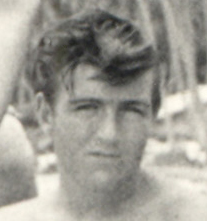 Tiny in the 1960's
BOB SNOOK
I have been notified by Richard Snook that his brother Bob has Crossed the Bar today (29th April 2016) in South Australia. Bob was aged 72 and for the past 45 years had lived in Adelaide, he joined HMS Ganges in 1959 and progressed to become an LAM (A/E). He served on various carriers including the Centaur on Sea Vixens and HMS Eagle where he was a part of the maintenance team on Buccaneers of 800 Squadron from 1967 to 1969, during and after its Far East Tour. He was possibly on 736 Squadron or NASU at RNAS Lossiemouth before joining 800 and had served at HMS Heron caring for the Swordfish, he even managed a stint at MARTSU at Lee on Solent.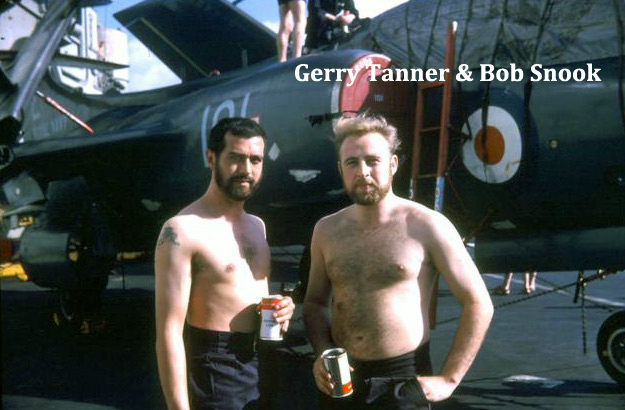 RIP Bob
HARRY BUTLER MBE
Sadly we have heard that ex CELMN(A) Harry Butler Crossed the Bar in Cardiff on Wednesday 20th April 2016, he was a staunch member of the FAA Buccaneer Association and regularly attended reunions. Harry was Buccaneer through & through and served on 736, 801 & 809 Buccaneer squadrons and was CEA of the RNU at RAF Honington from 1972-1974, he was also SMR from 1976-1977. Harry was also involved with the introduction of the Sea Harrier into RN service.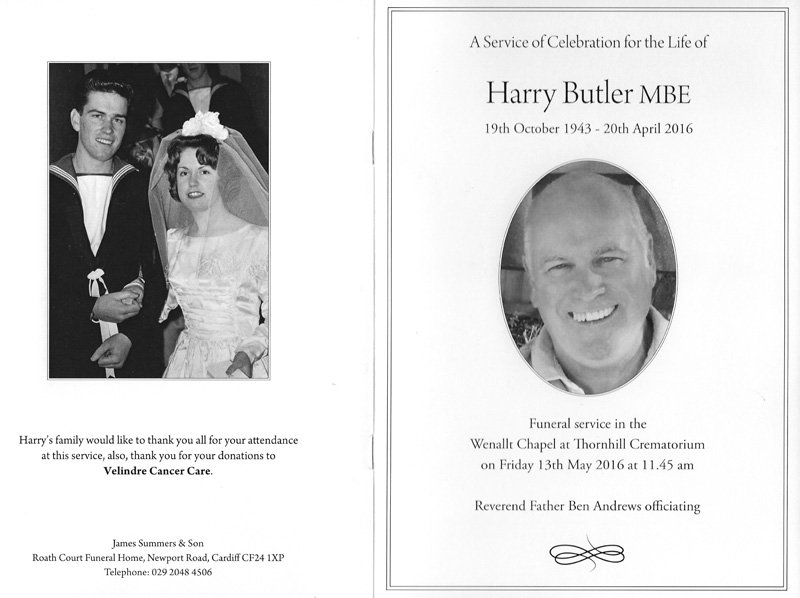 Harry was finally laid to rest on 13th May 2016 in Cardiff and according to those that attended the funeral, it was well attended by his family and by many of his friends from his Buccaneer & Shar service days. There was also a strong contingent from the Cardiff Royal Naval Association. He was piped in and out and all the way to the grave side with Standard bearers in attendance, the Last Post and reveille was also sounded.
RIP Harry
COLIN (BOMBER) BROWN
Sad News. Bomber (Colin) Brown has sadly crossed the bar on 26th Feb 2016 after a short period in St Margaret's Hospice in Yeovil. Colin was a member of the FAA Buccaneer Assn. and attended all the reunions with his partner Marion until he became too ill to attend. His funeral service takes place on Friday 18th March 2016 at the Fleet Air Arm Memorial Church, (St Bartholomews) Yeovilton at 11am, followed by burial at Yeovil Cemetery. Family flowers only please but donations in memory of Colin are invited for the UK Soldiers, Sailors and Airmen's Families Association SSAFA and St Margaret's Hospice, Yeovil. All enquiries c/o Eason Funeral Service, 62 South Street, Yeovil. Tel 01935 422883.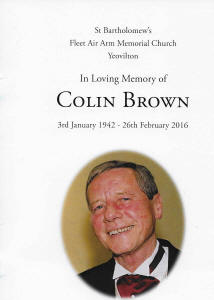 JOHN STEVENSON

John & Wendy Stevenson at the 2014 Reunion

One of our long serving members John Stevenson, has Crossed the Bar. John passed away at 1.30am on 12th January 2016; John who lived in Nottingham has been struggling lately and he is thought to have died of heart failure.

John as PO

Bruntingthorpe 2006 (John far right)

Bruntingthorpe 2006 (John far right)

John's funeral was held at Bramcote Crematorium,10:15am on Friday 29th January 2016. (Coventry Lane, Beeston, Bramcote, Nottinghamshire, NG9 3GJ) and afterwards the wake was held at the Broad Oak Pub at Strelley.
MRS JOY STANLEY
Joycelyn (Joy to all of us) Stanley, wife and soul mate of our Chairman Brian has Crossed the Bar following her battle with Lymphoma. Her funeral service was held at Street Parish Church followed by a committal service at Yeovil Crematorium on Friday 30th October 2015.
Joy was herself a former Leading Wren who served on Wessex & Sea King helicopter Squadrons in the 1970's at Yeovilton & Culdrose. RIP Joy, you will be sadly missed by all who knew you.
Joy helping with the Raffle at the Market Bosworth Reunion in June 2015
BILL COPELAND
Ex 800 Buccaneer Squadron engineer & Field Gun Crew Member Bill Copeland Crossed the Bar in January 2015. Bill's funeral was held on Friday 6th February at Salisbury Crematorium. There was a short service followed by a Celebration of his life at St Michael's Church at the Army Aviation Centre, Middle Wallop. Refreshments were available after the ceremony in the Sergeants Mess.
RIP Bill.
MAY JONES - THE COULARD
12th Jan 2015. Wee Maclauchlan has recently posted a message on Facebook to state that "May", the Wife of Douggie Jones (Coulard Landlord in the 1960's) has passed away in the last few days at the grand old age of 85, people have been posting their memoirs of May on Facebook, it's amazing what trivia we remember. RIP May and I'm sure our members will raise a glass to you.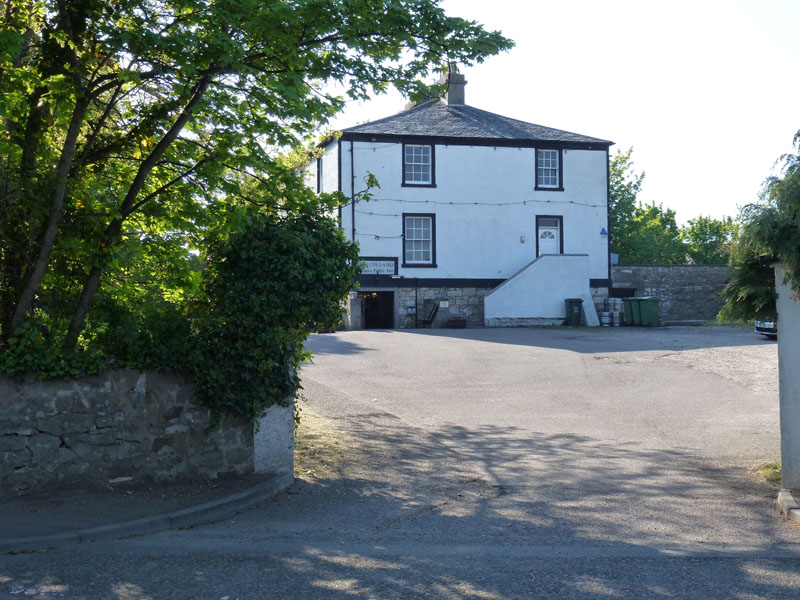 J. D. BROWN
Ex 809 Engineer and FAABA Member J. D. Brown Crossed the Bar in May 2014; He was found passed away in his accommodation in Ilchester recently after the Police forced entry to the premises.
IVAN TOWNER
A Humanist Service without Hymns was held at Yeovil Crematorium on Friday the 16th May 2014 for ex Buccaneer Engineer & FAABA Member Ivan Towner who Crossed the Bar during April 2014. Ivan served on 801 & 809 Squadrons and the RNU at RAF Honington.
Ivan was proud of having served in the Fleet Air Arm and of being a member of the FAABA and his family invited all his ex colleagues to take part in the service to remember him.

The family have allowed the association to post a copy of the Order of Service on the website for those former colleagues and friends from across the world. who were unable to attend.
IAN "PINCHER" MARTIN

Ian "Pincher" Martin, a founder member of the Fleet Air Arm Buccaneer Association passed away on the 19th May 2011 whilst on a visit to the north of Scotland. He was instrumental in setting up the FAABA website and encouraging ex Buccaneer squadron members to join the association.

Ian had suffered ill health for some time but after an improvement was looking forward to the reunion at Coventry this year and a chance to renew old friendships.

Ian was Buccaneer through & through having served on 736, 800, 803, 809 and the RN Unit at RAF Honington.

I'm sure we speak for all the Buccaneer people who knew Ian during his service in the Fleet Air Arm that he will be sadly missed.

A family-only funeral took place at Aberdeen Crematorium on Friday 27th May; the family had asked that any charitable donations were made out to the British Heart Foundation. A collection was also carried out for the British Heart Foundation at the Coventry Reunion in June 2011.
ROGER "TINY" MARSHALL
Ex Buccaneer Engineer Tiny Marshall who served on 800 Squadron aboard HMS Eagle during its final commission has Crossed the Bar; he passed away overnight on the 15th September after a long battle with Emphysema. Roger was a gentle giant of a man who served for over 30 years and made life in the pusser better for all those who knew him. Tiny also served on SHAR, Junglies etc. during his time and was commissioned as a WO1 before he retired. Tiny and family moved back to Somerset a few years ago having lived in Spain for many years and his wife Norma has cared for him during his bad health.
Roger's funeral will be held at Yeovil Crematorium on Monday, 30 September 2019 at 14:00. Tiny's friends and colleagues are welcome to attend (Please notify SHAR association if you are attending). Norma, Stuart and Gail would like your company afterwards at the Northover Manor Hotel (Ilchester) to celebrate his life in true Navy tradition. Dress code smart casual with a bit of colour - no black, please no cards to the family.
Yeovil Crematorium, Bunford Lane, Yeovil, Somerset, BA20 2EJ. 01935 476718
GILL ANDREWS - UPDATED

The Buccaneer Association has sadly heard that Gill Andrews, a regular attendee at our annual reunions and the wife of Jimmy Andrews has sadly passed away on Sunday 15th March.

Funeral arrangements will be advised when known but there may be restrictions due to the current virus situation in the UK and Europe.

I would like to sincerely thank everyone for sending / posting their condolences on the sad loss of my Dear Gill, my wife for over 50 years. I have been overwhelmed by sympathy cards, and calls, plus, posts on this website and on facebook.
Her Funeral will take place at 1430 on Wed 8th April, at Wessex Vale Crematorium, Bubb Lane, Hedge End, Southamton.
Unfortunately, due to the present 'lockdown' situation, it will be a 'Close Family Only' event, and no flowers allowed!
Anyone wishing to give a donation, please send to :- PSP Association, Margaret Powell House, 415A Midsummer Boulevard, Milton Keynes. MK9 3BN (Please include cover note).
PSP Association also covers the lesser known, and very rare, brain disease which Gill suffered from for 8 years, CBD - Cortico Basal Degeneration.
In the 'near' future?!?, my family and I hope to arrange a 'celebration / memorial' event of Gill's life, so more of you lovely people who knew her, can come and pay your respects.
Thank You,
Yours Aye,

Jimmy Andrews
BRIDGET SAUNDERSON

It is with great sadness that 'Sandy' has notified the Buccaneer Association that his lovely wife passed away early this morning (28/12/2020) at home in Taunton. Obviously there are no details yet available on funeral arrangements and they will have to take account of government Covid-19 restrictions once notified.

William & Bridget at 2019 Reunion

UPDATE: If anyone would like to make a donation to charity in memory of Bridget or just to leave a personal tribute, please use the link to via the Quantock Funeral Services tribute and donation page here. https://bridgetsaunderson.muchloved.com/ Many thanks.

FUNERAL LIVE WEBCAST: Use this link to watch the live webcast of the funeral https://www.obitus.com/ Note that the Username and password can be found on the Quantock Funeral Services Tribute & Donation page. The live webcast will start on Tuesday the 12th January 2021 at 12.30pm
COLIN GARNESS
FAABA have recently been notified that ex 800 Squadron engineer Colin Garness Crossed the Bar on the 3rd of November (2020) in Somerset where he lived. Colin had a varied career in the FAA working on a range of aircraft, squadrons and units and retired as a CAEM(M). His funeral has already been held, attended by only one ex FAA member at the wishes of his family.
Colin will be remembered by many at Lossie when his family were caught up in the Arberdonian train crash at Morpeth in May 1969, luckily his family survived but others weren't so lucky. The Daily Mirror did a review of his son's lucky escape in its paper last year (50 years on)
Tracked down after 50 years - the miracle baby found in the Morpeth train wreck - Mirror Online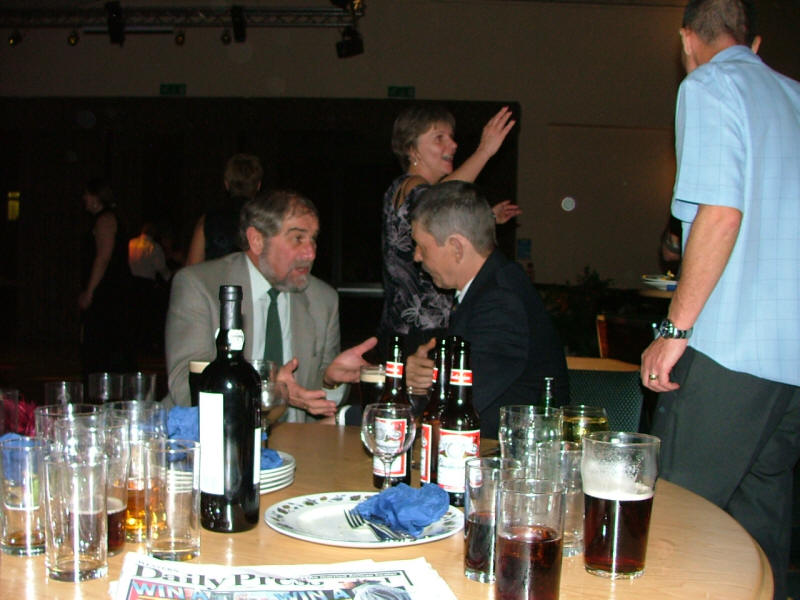 Colin at the FAABA Reunion held at RNAS Yeovilton in 2004 talking with John Mowat (RIP)
BILL GAW (EX 800 SQUADRON)
Bill Gaw Crossed the Bar on Thursday 3rd September 2020 at home aged 78 years. He was the wonderful Husband of Sheila, fantastic Father of Kirsty and Steve, Neil and Karen and gorgeous 'Grands' of Sophie, Jack, Cameron and Harry. Due to the current situation the funeral will be a private one. For those wishing to pay their respects, the hearse will leave his home on Monday 21st September at 11.40am If desired, donations can be made in his memory for Fortuneswell Cancer Trust c/o Rose Funeral Service, 23 Shrubbery Lane, Wyke Regis, DT4 9LY. Tel 01305 785832 or online via www.rose-funeral.co.uk.

Many people may remember Bill when he was a Driving Instructor in Weymouth after retiring from the Navy.
JIM BROWN
The Buccaneer Association has received news that Jim Brown ex NAM(AE) on 736, 801 & 800 Buccaneer Squadrons has Crossed the Bar. He was the brother of ex NAM(O) Rab Brown and Jim & Rab both served together on 800 Squadron during 1965; Jim worked himself through the ranks eventually reaching the rank of Lt Cmdr and he served on HMS Hermes post 1982.

The family regrets to inform everyone that Jim passed away peacefully today 19th March 2020 after a long battle with illness. Unfortunately due to the coronavirus restrictions the funeral will be immediate family only, however the family intend to hold a memorial service for Jim when the time is suitable. Thank you for your understanding, Rab Brown.
CAPTAIN ALAN JOHN LEAHY, CBE, DSC ROYAL NAVY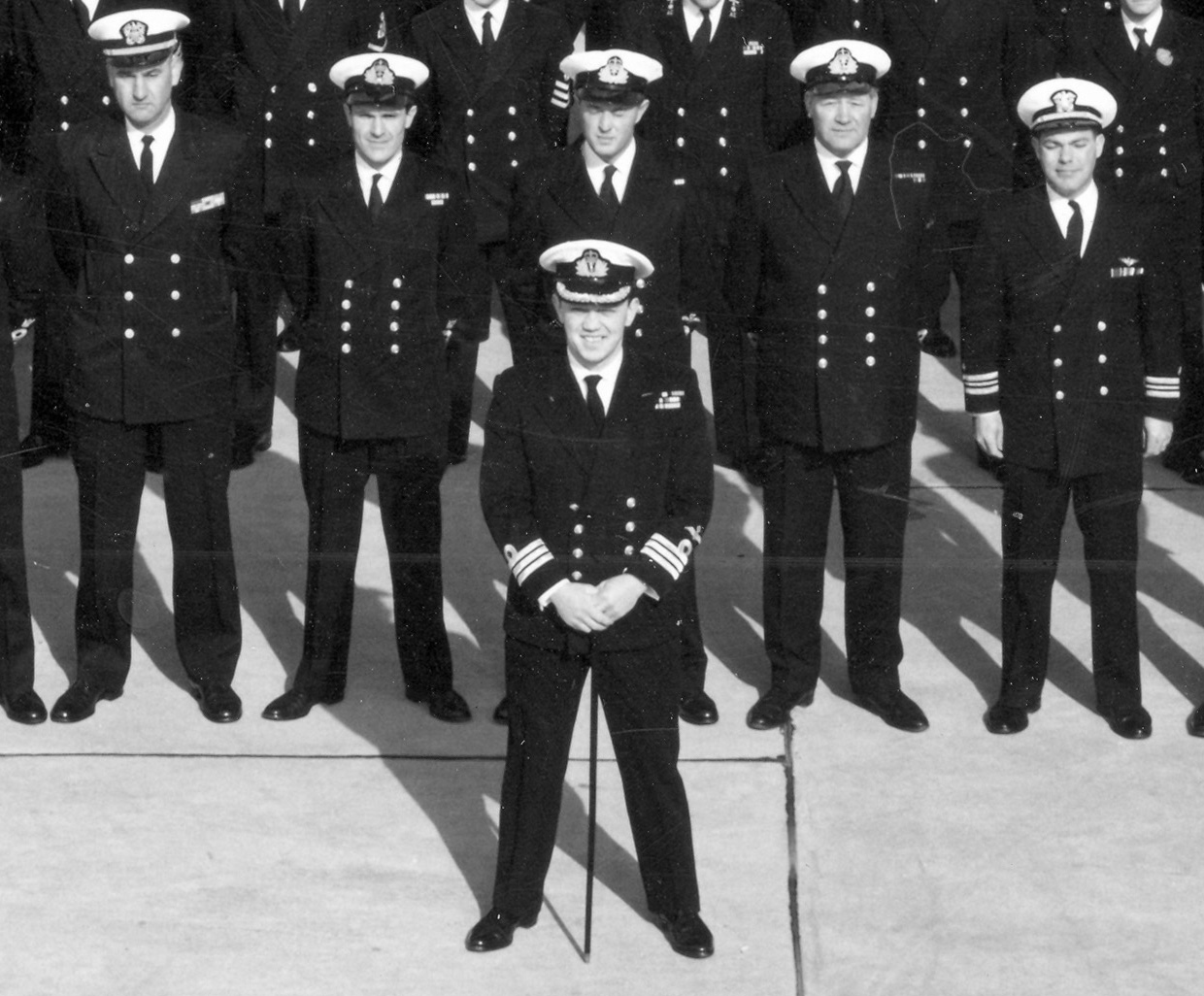 Cdr Alan 'Spiv' Leahy at 700Z / 809 Handover Event 1963 he always did his "Pre Flight Check" with his black silver ended walking stick
Captain Alan John 'Spiv' Leahy, CBE, DSC RN died peacefully in his sleep on 26th December 2019 at the age of 94.

Alan joined the Royal Navy as a Naval Airman at HMS St Vincent in 1943 and quickly transferred, via the 'Y' Scheme to Officer Rank, and trained as a Fleet Air Arm Pilot in the UK and USA during 1944 and 1945. He saw active service with the Hawker 'Sea Fury' equipped 801 Squadron embarked in HMS GLORY in 1952 & 1953 during the Korean War. For his service in Korea he was awarded the DSC – announced in the London Gazette of 6th November 1953. Post Korea he qualified as a fast jet pilot and flew most of the jet powered aircraft operated by the Royal Navy until the end of Fast Jet operations by the RN with the phasing out of old HMS ARK ROYAL.

On the 7th of March 1961, Cmdr. Leahy was asked to form up 700Z squadron at RNAS Lossiemouth; this would be the Buccaneer Intensive Flying Trials Unit equipped with the Buccaneer NA39 and Mark S1 aircraft. On the 15 Jan 1963 Cmdr. Leahy disbanded 700Z and reformed it as 809 Squadron, he eventually handed over to Lt/Cdr F. D. Stanley on 18th April 1963.

He was Director of the Naval Air Warfare Division of the Naval Staff when the Royal Navy got approval for the procurement and introduction of the Sea Harrier for Fleet Air Arm Service.

Although not a Submariner the name of Captain Alan John (Spiv) Leahy will be well known to many of our more senior Submariners from his time as Commodore Clyde from October 1975 to 1978. He was appointed ADC in 1977 and promoted to CBE in 1978.
PHIL 'SHARKEY' BENNISON
We received information from his family that Phil Bennison had sadly Crossed the Bar on 20th October 2019. The Funeral was held at 11.30am on the 20th November at Kings Lynn (Mintlyn) Crematorium, Lynn Rd, King's Lynn which was attended by FAABA and other friends.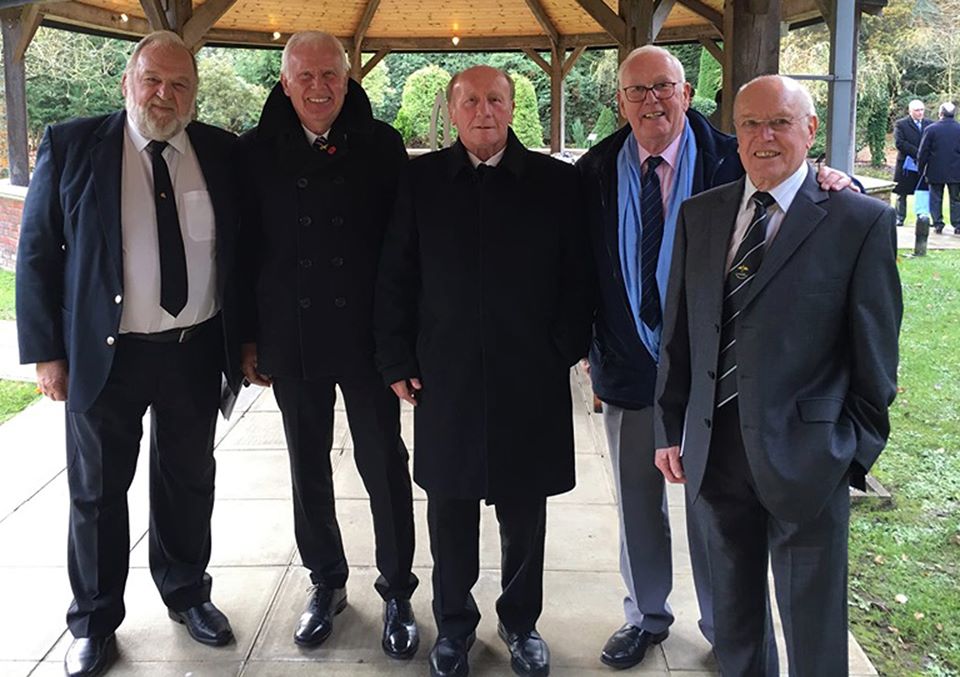 Photo from Ian Howard: L-R Dogx(Ian) Barker, John Looker, Monty, Ian, and Jack Williams; there were also 8/9 from his Tiffs entry (S37) who had recently enjoyed their 60th Anniversary Reunion in October.
GERRY ROBERTS
The Buccaneer Association have been notified that 'Robbie' Patrick Gerry Roberts who served on 736 and then 809 Squadron from 1971 to 1972 has Crossed the Bar at his home in Somerset. Robbie put up a long and courageous fight against Parkinson's and Cancer and retained his mischievous sense of humour to the end. No further details about his funeral or donations are known and we are still restricted by meeting in groups due to lockdown.