CHARITY RIDE FOR DORSET AND SOMERSET AIR AMBULANCE (DSAA) SUNDAY 13th MAY 2018
As previously advertised on the website Les Smith (FAABA Treasurer) completed the Watchet to West Bay ride (along with 599 other leg weary folks) in support of the Dorset & Somerset Air Ambulance (DSAA) in 4hrs 23mins raising some £300 in support of this worthwhile cause.
Many thanks to those who have already donated and supported him in this event.
His website at www.justgiving.com/les-smith8 is still open for those who may wish to donate or alternatively donations can be given to him at RCH in June.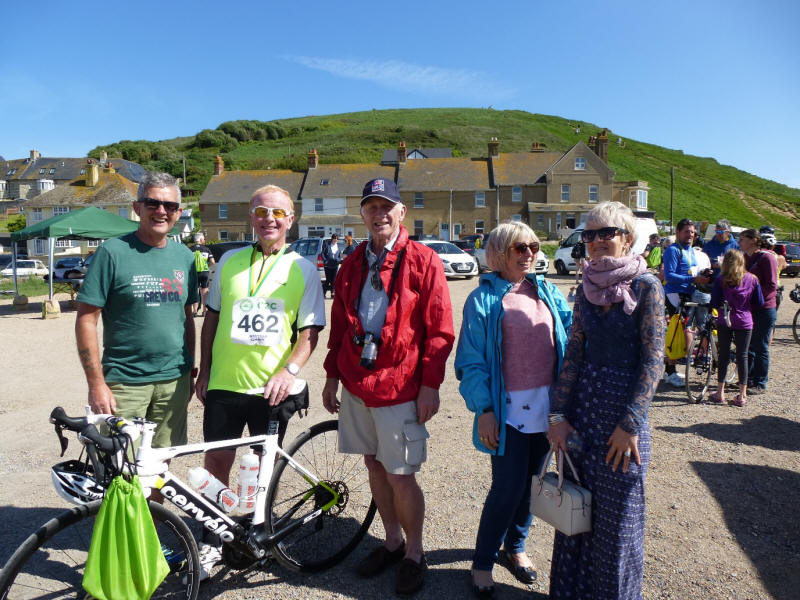 CHARITY RIDE FOR DORSET & SOMERSET AIR AMBULANCE (AGAIN)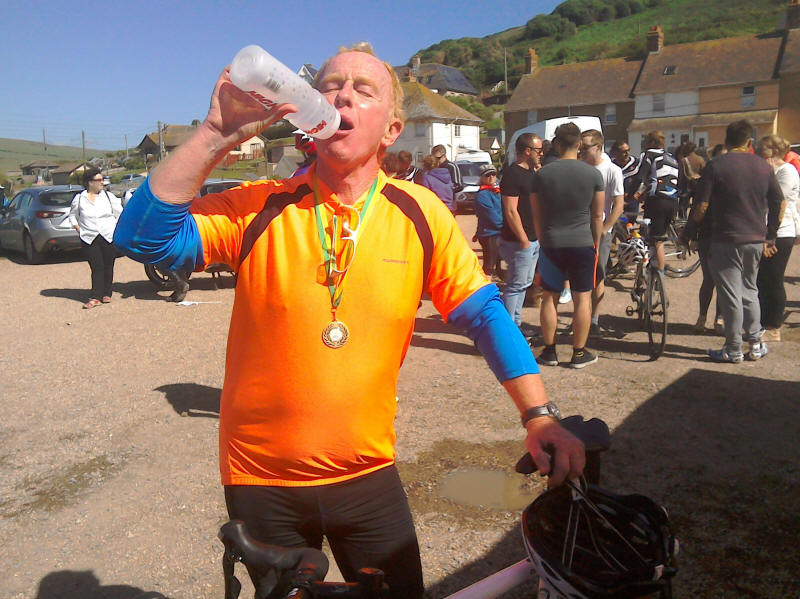 Watchet to West Bay Ride for Dorset and Somerset Air Ambulance (DSAA) Sunday 13th May 2018
Les Smith (FAABA Treasurer) is off on his travels again in support of DSAA and aiming to ride the course again this year. Once again he is requesting FAABA members for sponsorship to help him raise funds for this worthy cause.
(Slight twist planned is that instead of jumping into an "executive saloon" on completion he hopes to add the fun and ride back home - another 30 miles added to the total.)
He has set up a Just Giving site at www.justgiving.com/les-smith8 where donations can be safely and securely made along with all nature of unhelpful, and frankly libellous, comments.
If you can support, each and every donation is gratefully accepted and welcomed.
(Or alternatively, in line with The Treasurers Guide to Good Financial Dealings 2018 version, bulging brown envelopes will be accepted at the Reunion in June!)
Any queries can be directed to him at les.smith779@talktalk.net
60TH ANNIVERSARY OF THE FIRST BUCCANEER FLIGHT
On Saturday 28th April The Buccaneer Aviation Group (TBAG) held an event at Bruntingthorpe to celebrate the 60th Anniversary of the very first Buccaneer Flight, this was Blackburn NA39 XK486. (See XK486 below, being prepared for flight, BAE picture)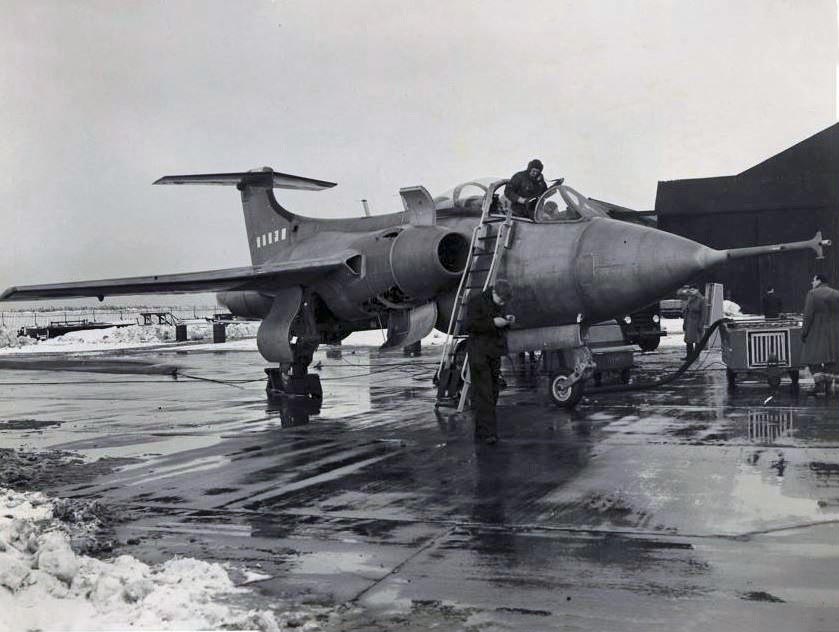 3 old friends from 809 squadron decided to visit and catch up on the site and smell of Buccaneer's operating. A fast taxi run was carried out by 3 Buccaneers.
Brian Stanley, Mick Weller and Chris Lawrence (all ex 809) travelled up to Bruntingthorpe on the Saturday morning arriving just after mid-day, which is when the event started. They said that the Bruntingthorpe airfield is massive with many large static aircraft waiting to be scrapped (Jumbo jets, tri-stars, comets, nimrods, etc). The weather on the day was light rain with a strong breeze. TBAG had erected a very large marquee, with plenty of seating inside, so you could get dry. Also there were several stalls selling aircraft merchandise, and a pilot doing a book-signing session for his newly released book. We have to thank Chris for the following pictures, taken on the day.
Click on the images above to see them full size
RNAS YEOVILTON INTERNATIONAL AIR DAY SATURDAY 7 JULY 2018

You may not know that the team organising the RNAS Yeovilton Air Day in July are offering a discount to UK Armed Forces and Veterans through the Defense Discount Service. For more information read the document available here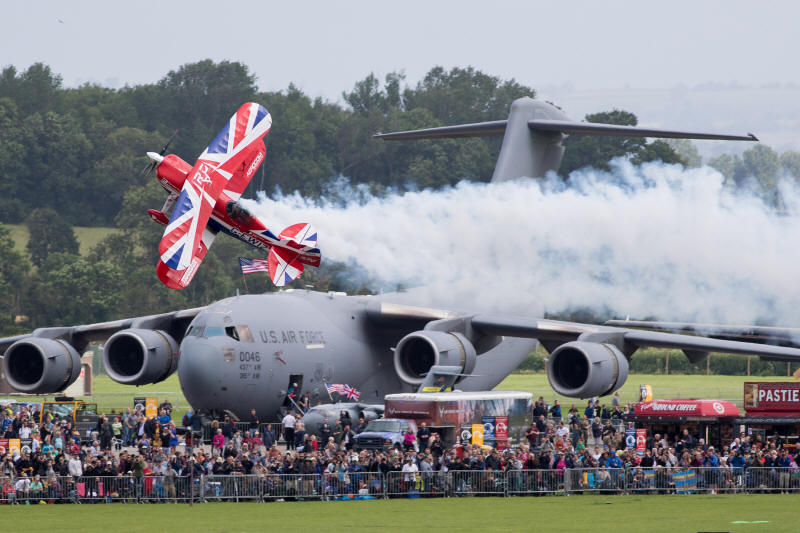 Pitts S-2S Muscle Biplane - Picture by Paul Johnson
RNAS LOSSIEMOUTH'S BLACK TOT DAY (31ST JULY 1970)

Although Black Tot day is July 31st I thought I'd highlight these photos sent to me today by Gwyn Thomas who was a trainee Mech on 764 Squadron in 1970/71. are you in one of these pictures? Click on pictures to view in full size.
HELP NEEDED TO IDENTIFY OCCASION - WHAT WAS THE EVENT
Pictures kindly supplied by Tony Allen - Click to see full size and scroll to see the pictures in high resolution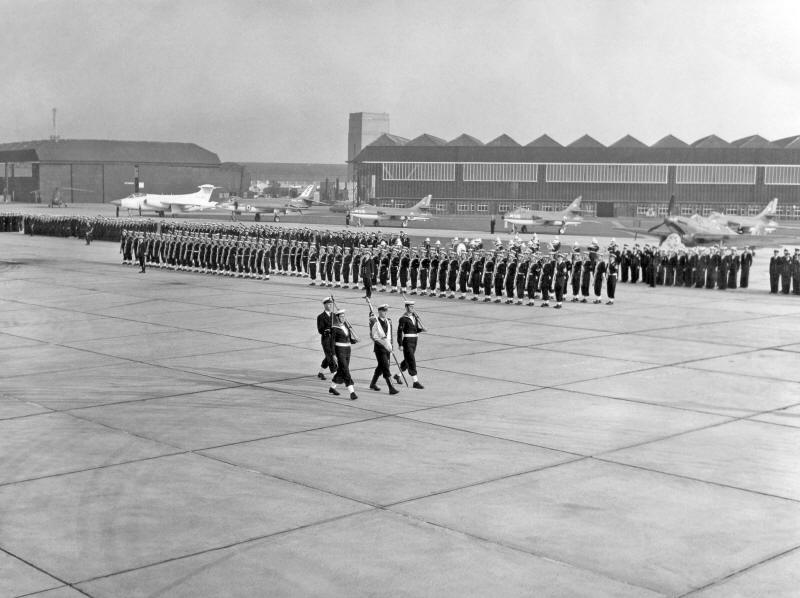 If you know what year this picture was taken at RNAS Lossiemouth please let me know; Phil Glover (email address at bottom of page)
From Sandy Saunderson - I,believe it was 1962/3 738 squadron/736 hardstanding HRH Duchess of KENT, I was on those Divisions!. Geoff Wheatley & Brian Johnston both seem to think it was the award of the Queens Colours in 1963. It's probably a mix of both answers, Queens Colours being awarded by the Duchess of Kent.
It looks to be a Divisions in honour of HRH Duchess of KENT on the 9th of October 1962 when the Queen's Colour was transferred from HMS Ariel to HMS Fulmar. The reason for the transfer of colours is told in "The Fulmar Story", it was required for the State visit of HRH King Olaf of Norway to Edinburgh on 16th October 1962 where HMS Fulmar would be providing the Royal Guard. A Flypast from RNAS Lossiemouth took place over Edinburgh with 6 Supermarine Scimitars of 736 Squadron & Hawker Hunters of 738 Squadron during the State visit.
F35B IN 809 SQUADRON COLOURS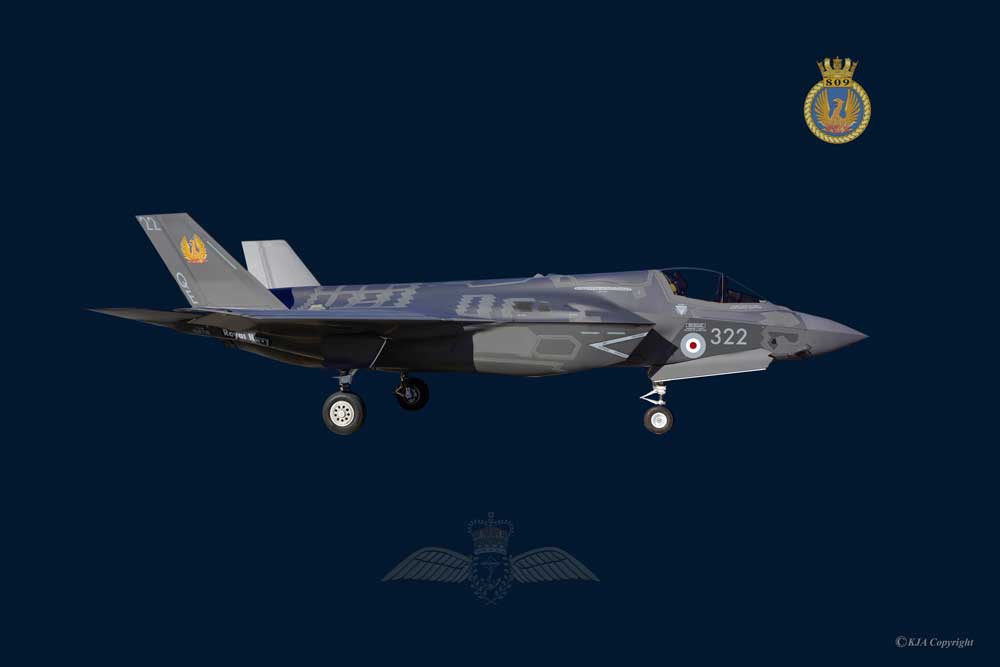 Keith Abnett ex Tiff who served on 700P, 892 & NASU Yeovilton has turned his talents to Art since retiring and has let us display this image of an F35B in 809 Squadron markings; although he's used the side numbers from 809's time on the Hermes 1967 to 1969 it's nice to have the Phoenix on the tail.
REMEMBRANCE SUNDAY - LONDON 2014
Pictures from the Remembrance Ceremony in London on Sunday 9th November 2014 and later at the service held at the FAA Memorial
Click on the above pictures to view them full size, put the mouse arrow over the picture to read the captions
Pictures supplied by Mick Gowen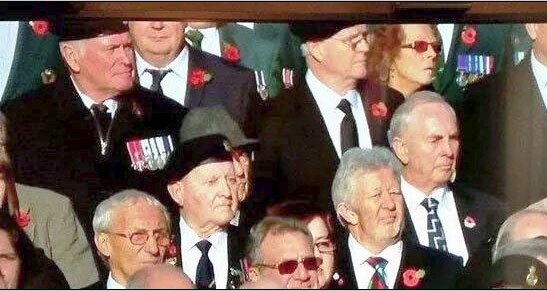 Cenotaph Sunday. Harry and Alex Dunn ( Snapped by #1 Granddaughter (Claire Batten off the TV on Sunday). I think we may have been taking a shufty at Sophia Rayworth doing an interview just to the left of the column.
Picture supplied by Harry Butler
NMA - FAABA DEDICATION - SUNDAY 9TH JUNE

Thanks to Alan Breward's help everything was well organised for the dedication ceremony on Sunday 9th. A coach had been organised to take the bulk of those attending and others arranged to use their own transport and meet there at 12.00 for the ceremony. George Payne took the service with Dennis Matthews and Alan providing the standards.
Click on images to see larger sizes
FAABA & FULMAR ASSOCIATIONS JOINT REUNION - ELGIN 3rd - 5th JUNE 2016

Hi Everyone, Details of 2016 reunion. Please note all double rooms have been filled as the response has been fantastic. The FAABA and HMS Fulmar Associations have combined to organise a reunion of anyone and everyone who served at RNAS Lossiemouth or HMS Fulmar in any capacity during it's time either as a Naval Air Station or as a Naval Unit post handing over to the RAF in 1972. It also includes anyone serving with 849 and any RN unit up to 1978. It will be held over the weekend of 3-5th June 2016 at the Eight Acres Hotel, Elgin and we are taking names now as we anticipate a high take up of rooms at the hotel and when we have "sold out" anyone wishing to attend will have to organise their own accommodation. The hotel has only 52 rooms but the function room can take 180 so there is ample scope for arranging own accommodation but still be able to attend the reunion events. The cost breakdown is as follows:

£140 per person includes 2 nights dinner, bed and breakfast and use of hotel facilities.

£155 per person includes 3 nights dinner, bed and breakfast and use of hotel facilities.

We expect that the Saturday night entertainment which will be provided (Subject to final contract) by the 60's and 70's group who wowed the Fulmar club, "Johnny and the Copycats" (Full members only FOC but guests to pay) We expect this to be about £10 but do not have the full costs at this stage.

£8.95 per additional guest catered for Stovies buffet Friday 3rd June, to be served in our Westray Suite. (NON RESIDENTS ONLY)

£30 (inc Ticket as above) per additional guest catered for dinner Saturday 4th June, held in our Sherwood Suite. (NON RESIDENTS ONLY)



On Saturday afternoon Dave Clark has organised a visit to the new RNAS/RAF Museum at Covesea and anyone wishing to go to the top of the lighthouse will be able to do so. I am also hopeful of a visit to the WO and SNCO's Mess at RAF Lossiemouth and ring the toofers bell we presented to the mess in 2008.

Unfortunately we have just learnt that RAF Lossiemouth are holding their Family's day on the 4th June and we will not be able to visit. Additionally the Covesea Museum may not be finished in time and so arrangements are being made for an alternative venue to host the Fulmar Bell until such time as it can be transferred to the Covesea Museum. It will probably still be possible to visit the Lighthouse.

Yvonne Findlay who produced the DVD "Lossiemouth Northern Lights" along with The newspaper "The Northern Scot" are interested in attending our reunion to document the event.

If there is sufficient interest it may be possible to organise a game of golf on the Sunday at a local course overlooking the Moray Firth. If anyone is interested in this event can you please forward your names to myself at finectydave@gmail.com and Brian Sharrock (our Association Events Organiser) at sharrockb@hotmail.co.uk at the earliest opportunity. Do NOT try to book the hotel yourself as we have block booked the entire hotel and arranged a special deal for the weekend.
CHARITY RIDE FOR DORSET & SOMERSET AIR AMBULANCE
Les Smith (FAABA Treasurer) completed the D&SAA Coast to Coast course in 4.5 hours on 14th May and this is the very unflattering look you get at the end! (Mind you it wasn't much better at the start!)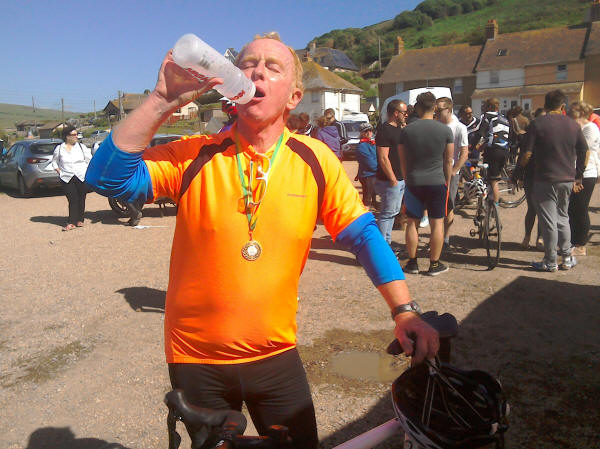 The course is from Watchet (Somerset) to West Bay (Dorset), a distance of 54 miles, he says it was a great event, well organised and well supported. He would like to thank all who have donated for this worthy cause - and to all those that took part for the mutual support to get you through when them there hills looked never ending!! He said that it was well worth it in the end for the sense of achievement and the money raised which goes to a good cause.
With some money still to come in he has raised a total of £350 for the Dorset and Somerset Air Ambulance. Total for all entrants is expected to be around the £85k mark.
If people still wish to donate his Just Giving site, it remains open for now. Please follow this link :-
www.justgiving.com/les-smith809
REQUEST FOR DONATIONS
Les Smith, FAABA Treasurer, is undertaking a charity event to raise funds for the Dorset and Somerset Air Ambulance (DSAA) and is asking if any FAABA members wish to sponsor him in support of this worthwhile cause with donations to his fundraising site.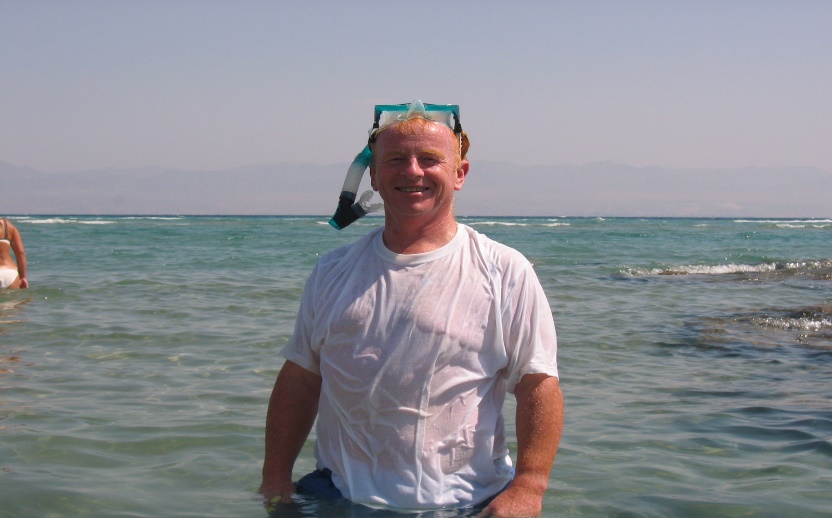 The event is the Coast to Coast Cycle Challenge (C2C) which takes place on Sunday 14th May 2017 covering the 54 miles from Watchet to West Bay.
It is an event where stabilisers must be removed from the bike and so presents a unique challenge for one so cumbersome and untalented. As you can see below it is also a bit crowded at the start……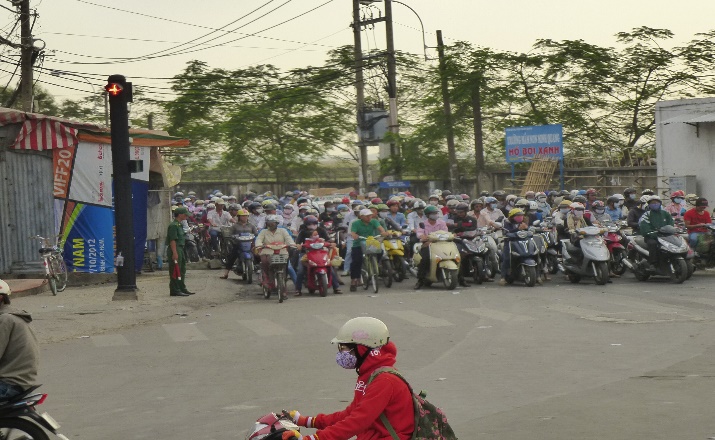 Les has set up a Just Giving website where donations can be made, using Gift Aid if so desired.
Just log on to www.justgiving.com/les-smith809 where donations can be made.
The site is safe, secure and straightforward but if anyone has any problems with it then please contact him as per his details on the FAABA website - les.smith779@talktalk.net
All donations gratefully accepted and messages of an abusive/supportive/downright disgusting nature (delete as appropriate) can be left there for all to see (or not if they are that bad!). Thanking you in advance.
RAF & ROYAL NAVAL AIR STATION HERITAGE AND EDUCATION CENTRE AT COVESEA

FAABA have been notified that they are getting very close to opening the newly built RAF and Royal Naval Air Station Heritage and Education Centre at Covesea. If anyone with past or present connections with the Services at Lossie or Kinloss have any items that they would be prepared to loan or donate they would be eternally grateful.
They are also looking for volunteers that would be prepared to help in staffing the Visitors Centre - past experience is desirable but not essential. It is more important that you have an interest, a bit if spare time and want to meet people.

For those that haven't been to Lossiemouth recently; the Heritage Centre lies next to the impressive lighthouse and near to the caravan park. It is anticipated that the HMS Fulmar Ships Bell will be moved here at some point from the Fisheries Museum on the Harbourside.

The website for the centre can be viewed here: http://covesealighthouse.co.uk/centre.php
CHARITY DONATION TO BLIND VETERANS UK
There was agreement at the 2017 AGM that the money made from the raffle should be donated if possible to a service charity. This was eventually agreed to be "Blind Veterans UK". Members can view the letter thanking us for our donation in the 'members only' area using the "Association Info' button.
COVENTRY REUNION 2ND - 5TH JUNE 2017

Many thanks to all who attended this year's reunion at the Royal Court Hotel, here are two pictures to view whist we work to get all the pictures on line.

A view of the many members and guests who enjoyed themselves at the reunion.

The Royal Marines Association Dance Band

Note: Click on the images to view at Full Size

VIDEOS FROM THE REUNION

Alan Breward's Friday Night video - Click Here

Brian Stanley's Brutingthorpe Buccaneer Ground Run & Taxi Video (TBAG) - Click Here

VIEW THE IMAGES - CLICK ON PICTURES BELOW

Friday Evenings' Pictures

Saturday Evenings' Pictures

Saturday AGM & Visit to Bruntingthorpe

Sunday at the NMA
The Royal Navy International Air Day will take place on Saturday 13 July at the Royal Naval Air Station Yeovilton in Somerset, to showcase the Fleet Air Arm's current and future capabilities and historic accomplishments spanning over 100 years. As one of the busiest military airfields in the UK and home to many aircraft operating in front-line Squadrons and training units, the air station's gates will be open to an expected 40,000 visitors.

The show will include over five hours of dazzling flying displays featuring fast jets, historic warbirds, helicopters, formation aerobatic display teams and role demonstrations enhanced by spectacular pyrotechnics and flares. Some of the world's most capable pilots and their aircraft, both in the air and on the ground will be on display, providing an opportunity to see some magnificent equipment and meet the professional personnel in a family-friendly environment.

There are already some rare and exciting aircraft confirmed. Watch the world's only flying Westland Wessex HU5 open the show; see the Red Arrows perform one of their last UK Displays before their tour of North America and get ready to be blown away by the Typhoon when it 'Brings the Noise'. They will be joined by many other military aircraft from around the world. The Lithuanian Air Force will make its UK flying display debut with an L-39C Albatros jet trainer at Royal Naval Air Station Yeovilton on Saturday 13 July. The eastern European air arm is also reprising its popular 2018 static display contribution with examples of the C-27J Spartan tactical transport aircraft and Mi-8UTV Hip troop transport/search and rescue helicopter.

This show has everything to keep the whole family entertained. There will be a vast range of showground attractions from the latest defence technology exhibitions, engineering fairs and service displays to trade stalls, arena displays, military bands and the chance to meet pilots and even sit in the cockpit! For the thrill seekers, there will be simulators, fairground rides and helicopter pleasure flights to enjoy.

For full details on various enclosure options or to book tickets visit https://www.royalnavy.mod.uk/airday.

Click on images to see full size

DISCOUNTS FOR SERVICE PERSONNEL & VETERANS

Service Personnel and Veterans are entitled to purchase discounted Adult Tickets at £25 each (normal Advance Price £28 and Gate Price £35). Child Tickets (aged 5-15) are available at £5 each (Gate Price £10). Please visit the Defence Discount Service website at www.defencediscountservice.co.uk to acquire the discount code and book your tickets at www.royalnavy.mod.uk/airday before Monday 8 July 2019.
THE BUCCANEER AVIATION GROUP IS ON THE MOVE - FROM BRUNTINGTHORPE
Message from Mike Overs of TBAG.
The Buccaneer Aviation Group is very pleased to announce that our new home will be Cotswold Airport – Kemble
Thank you for those who assisted us in our Crowd-funding is now complete for TBAG's move to Cotswold Airport. You have been humbling....
Our Crowdfunder closed this evening (8th August) at £25,055.
The appeal total stands at £33,786.
TBAG has always approached this challenge openly. We have everything in place now but two Gloucestershire Police outriders to move the jets.
We would like to share with you the spend balance sheet as it stands tonight.
You can determine that we are showing a favourable balance of £1600. But we still have to purchase Employees Group Accidents Insurance which we believe will just about balance the outgoings and the donations.
We have a healthy cash reserve to get us up and running at Cotswold Airport but it's going to be a challenge for us all. We are making the right funding decisions to ensure we can focus on getting the jets displaying before anything else.
TBAG have to all intents and purposes, except for the two policeman, moved.
But the appeal is still open for donations by BACS, Pay Pal or cheque if you still wish to. Contact myself at michaelovers@btinternet.com for details.
See you all soon.
Mike Overs on behalf of all us us at The Buccaneer Aviation Group.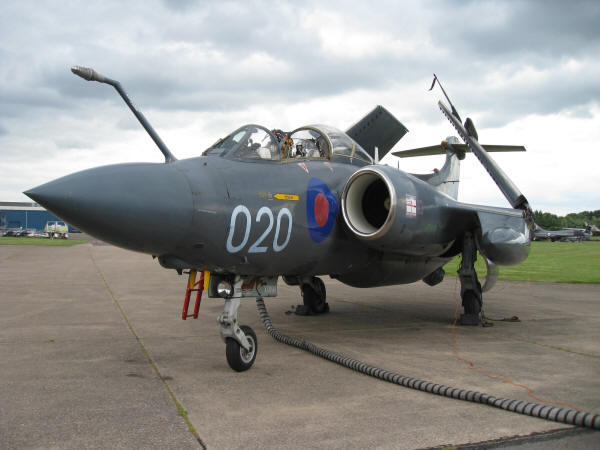 Please help if you can even if it is only a small amount - it all adds up
DAVID HIGGS - CHARITY CHALLENGE FOR NAVY WINGS
From Phil Carpenter (Fly Navy Federation)
Gentlemen

Today, as I write, a fellow retired Naval officer is pounding his patio in his wheelchair to raise funds for a cause close to his heart and in memory of his father. His name is David Higgs, son of the late Geoff Higgs, a well respected Naval test pilot whom many of you may well remember.
The cause, Navy Wings, along with David's effort, is also close to our hearts but he cannot do it without help. That is why I am writing to you today. Your support will make a positive difference and in a way, delivering a little is also our way of giving thanks. And, of course, without your help the good work does not get done.
Below is the link to David's challenge:

https://www.justgiving.com/fundraising/david-higgs-10000

Thanks guys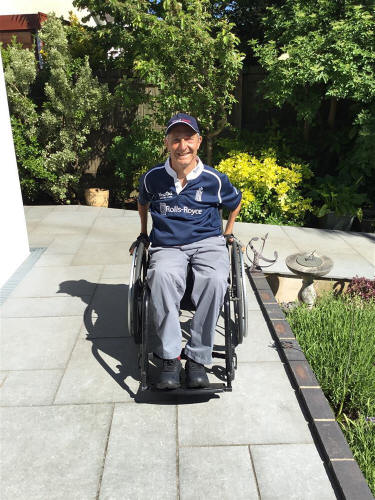 THE BUCCANEER AVIATION GROUP
Important message posted by The Buccaneer Aviation Group on Facebook,
As we are sure most of our followers are aware, there have been some major changes at Bruntingthorpe in the last few weeks and months. Considering this and following recent discussion with David Walton, we as a group after 15 years plus of residency at Bruntingthorpe are currently making plans to be moving on to pastures new by the end of this year. The main aim of this is too enable us to continue to preserve and display the aircraft under their own power in the way we want too for everyone's mutual enjoyment.
We are, as always very grateful to the Walton family for being allowed residency at Bruntingthorpe for so long and have participated in every Cold War jets open day with at least one of our three aircraft as part of the collection. And have been allowed to hold many of our own events to raise funds to allow us to maintain our aircraft and support other Buccaneer owners and groups throughout the U.K.
We have just completed a photo event with the support of Timeline Events and this is likely to be the last event we participate in at Bruntingthorpe. Currently there are no plans for a Cold War Jets open day in May as far as we are aware. We are currently considering two possible sites for a new home and this will be announced as soon as everything is confirmed with the management of the chosen site.
As you can imagine the cost of moving the aircraft, two Buccaneers and a Jet provost. Along with the ground equipment and spares cache is significant and we are currently working with several transport companies to make this as cost effective as possible. Efforts to raise funds will of course redouble in the next few weeks and months with a blitz of social media to sell our existing merchandise, some Rolls Royce Spey engine blades and some other things like donated Buccaneer artwork.
There may also be a special print available of our aircraft available soon.
Of course our Buccaneer cockpit section XW550 is already booked for several events this year. Abingdon Air and Country show being the first. All events we are attending will be announced via our Facebook page; so please, please. visit us at these events, buy some merchandise there or Via our Facebook page to help us safeguard the future of the jets in our new home.
If you have any questions, suggestions and/or would like to offer support with regards to The Buccaneer Aviation Groups planned move please contact us via our Facebook page or website and we will respond as soon as possible.
CHARITY DONATION TO BLIND VETERANS UK 2019

Carl Jordan has recently been well enough to visit the Blind Serviceman's Charity and present the latest cheque from the Buccaneer Association; see photos below and the linked copies of the certificate and letter of appreciation

Well done to all those who donated or took part in the raffle at the reunion and the great decision to donate to this worthy charity. Click on the images below to view the original documents.
CARL JORDAN
Carl has written to the Association Chairman (Brian Stanley) to say he was diagnosed last Tuesday (4th Dec) with a rapid onset terminal cancer, (he described it as similar to what got Freddie Mercury) Brian, like all of us was shocked to hear it but pleased he called to update us nonetheless. Evidently it attacks the already depleted immune system; there is only palliative care and no forecast of how long he will last. He asked for Brian to pass it on and hopes that people will be able to call/email while he can respond. Best wishes Carl.
JIMMY ANDREWS & DON OLIVER
Jimmy is now back at home resting with the support of his family; he has asked that friends refrain from contacting him at present as he needs a period of rest to recover.

At the same time another of the FGC (Don Oliver) has migrated to the Queen Alexandra hospital in Portsmouth to have an investigation into his health. His partner Paquita Wood has asked that we let his friends know that he is in ward F2 if you wish to contact him.

We wish both of these guys a full recovery.
HMS GANGES - FROBISHER CLASS F790 - 60TH ANNIVERSARY REUNION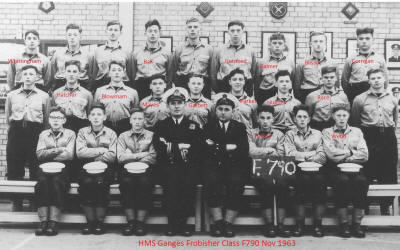 Click on image to enlarge
Nigel Garbett is hoping to arrange a 60th Anniversary Class reunion sometime next year and would like further names/contact details of the missing names, or details of the named persons on the photo. FAABA Members may well recognise and be familiar with some of the lads. Before I try the Navy News or National Papers etc. I would like to gauge support I might have from FAABA Members first. We would all be in our 73/74 age range now, a bit of a long shot, but lets see what happens. Many thanks in advance, Nigel.
Please email any responses to philglover@faaba.co.uk with your contact details and I will pass the information on to Nigel.
BRIAN HEPWORTH (EX 801 LAM A/E 1964-65)
We have been notified by Jean Hepworth that Buccaneer Association member Brian "Happy" Hepworth Crossed the Bar after a short illness on December the 14th 2021 at the age of 81, we will be sorry to miss him at reunions.