The FAABA Reunion will be held from Friday 7th June until Sunday 9th June at the Royal Court Hotel near Coventry (CV7 8JG).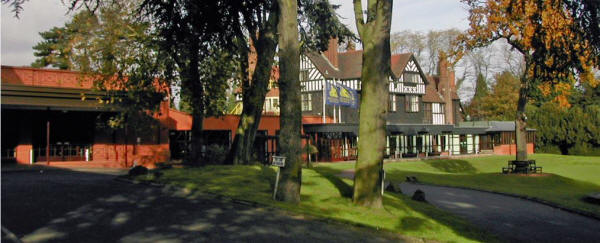 | | |
| --- | --- |
| Prices: (all prices per person) | £ |
| 3 Nights (Friday, Saturday, Sunday) | 160 |
| 2 Nights (Fri/Sat or Sat/Sun) | 140 |
| 1 Night (Saturday Only) | 80 |
| Thursday night prior (if required) | 50 |
| Friday Carvery (non hotel guests) | 18 |
| Sat Gala Dinner (non hotel guests) | 25 |
Entertainment will be provided by the Royal Marine Association Concert Band & Singers.

To cover the cost of the superior music provided at the Gala Dinner; Full Members and 1st guest will pay £10 each. Further Guests, Non-members and their guests will pay £20 each for the RMACB.

Any shortfall will be met from association funds.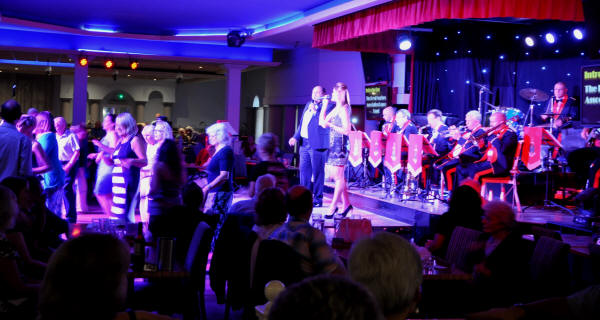 There will be no pre-dinner drinks charges.
No decision has yet been made on providing a free glass of house wine on the Saturday prior to the Gala dinner
Drink Prices (Our Bar Only):
| | |
| --- | --- |
| £ | |
| 2.50 | House Wine, Bitter, 2 types of Lager, Cider |
| 3.50 | Guinness |
All hotel bookings need to be sent to Robin Harper who will forward the forms to the Royal Court Hotel after logging the attendees details.
1. Download the 2019 pdf Booking form using the link to the right.
2. Print out the online 2019 booking form, and complete the required details.
3.Scan the completed form and email it to Robin Harper (or if no scanner), post it to Robin at the address in the 3rd column (under "list of attendees")
4. For your security, the form requires you to pay by cheque or Credit Card only (No debit cards), you type/write in only the first four and last 4 digits of your credit card number. When the hotel receives the form from Robin they will email or write to you for the other numbers on the credit card to complete the transaction.
5. In 2018 the hotel confirmed that the card details would not be used until two months prior to the event.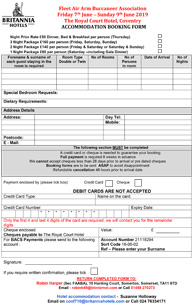 Click on image above to open the pdf file for downloading.
By routing all hotel bookings through Robin we will be better able to keep track of bookings with the hotel and manage the list of members and guests attending.
Secretary FAABA:
Robin Harper, FAABA, 10 Harding Court, Somerton, Somerset, TA11 6TD

Email: robinh49@btinternet.com

If there are any problems downloading any forms please notify philglover@faaba.co.uk